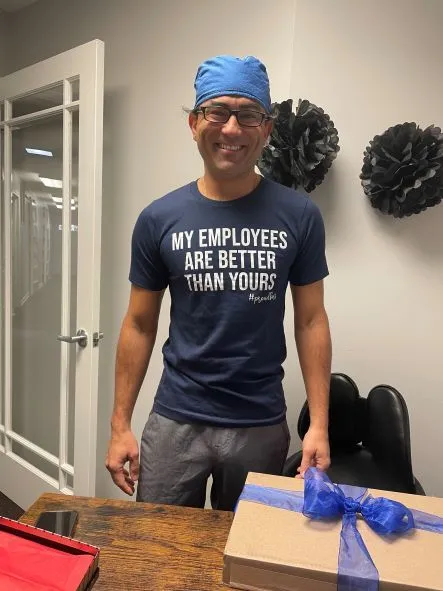 About Dr. Moeller
I attended Dental School at the University of Missouri, Kansas City. After dental school, I attended the University of Louisville, where I completed a 3-year Master's residency in Periodontics. I was in Private Practice for 1 year in Cincinnati, OH after my residency, where I accomplished my Board Certification.
I opened Great Plains Periodontics and Implant Dentistry August 9th, 2010. I married my beautiful and loving wife, Kim in 2007. We moved to Salina to open this practice. We love living in Salina and feel like it is a wonderful place to raise our family. We currently have 4 kids, Huck (10), Crosby (8), Georgia (6), and Archer (5).
As a dental professional, I stay up to date on the latest advancements in dentistry in order to provide the most current treatment options for my patients. I also recognize that my patients are unique individuals who have placed a great deal of trust in me and my team. That is just one reason why I value each and every patient relationship.
I appreciate the time you've taken to visit this site and find out more about my specialty practice, my team, and the many services we can provide to help you achieve optimum oral health.